Benefits of Clustering
Clustering enables common activity strategy, common supply opportunities, easier and cheaper access to specialised information, easier entry into other markets: common marketing and sales, possibility to perform large-scale orders and participate in procurement tenders, better conditions for innovations, competition in domestic and international markets – cluster enterprises show better competitive ability, qualified labour (professional training and qualification improvement institutions are rather interested in co-operating with a group of business enterprises and deferring to collective needs and wishes of enterprises), etc.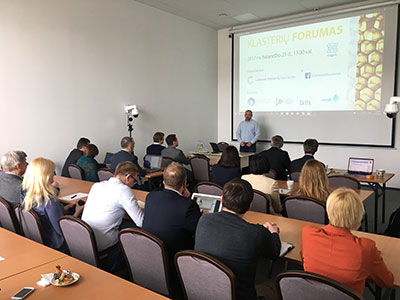 A large package of issues important for clusters was discussed during the Cluster Forum on 25th of April. A new space of the Lithuanian Clusters Association – business center Business Hive Vilnius, was presented to a large number of representatives of clusters...
read more
Lietuvos klasterių asociacija