The Cluster Forum of 23rd of August became one of the largest throughout the history of such events – more than 40 participants listened to and discussed Lithuanian clusters' news: cluster representatives, the Ministry of Economy of the Republic of Lithuania, Science, Innovations and Technology Agency (MITA), the Lithuanian Innovation Center (LIC), specialists form Lithuania Enterprise and other guests. The Forum was also broadcasted live on the Facebook profile of the Lithuanian Clusters Association.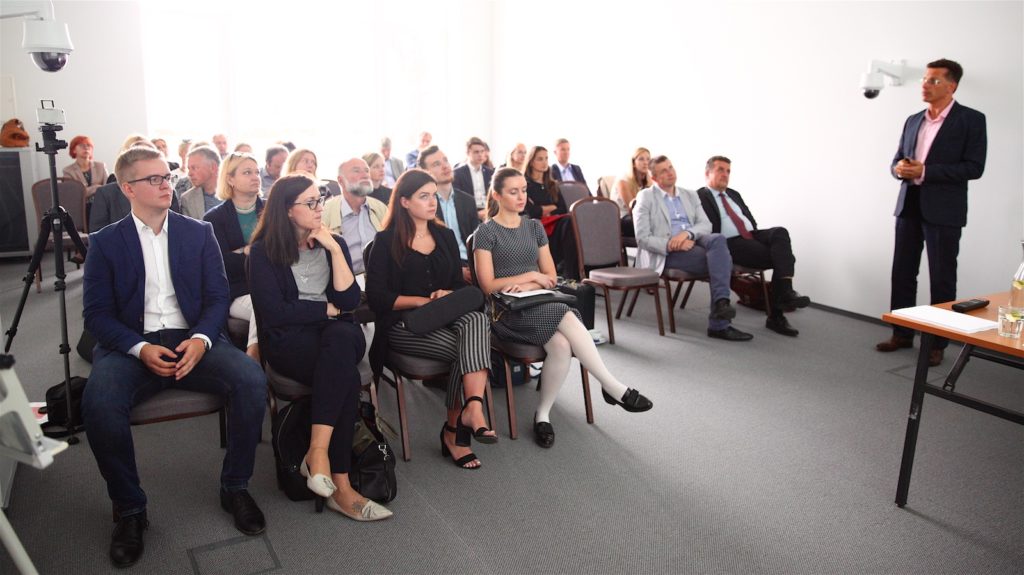 9 reports were delivered during the event. The President of the Lithuanian Clusters Association Laimutis Paškevičius presented the achievements of the working group of the Ministry of Economy in solving the issues related to the update of the concepts of Lithuanian clusters. The participants of the event presented with updated concepts of a cluster, clustering and cluster initiative, the aim and objectives of clustering development. This week, the working group will begin analysis of one of the most difficult and most important issues – cluster maturity categories and criteria.
The Head of the Public Institution Research Institute for Changes Dr. Erika Vaiginienė spoke about the newly prepared Cluster study and cluster survey. The researcher promised to send a personalized research information to the interested clusters who are going to participate in the study and express their wish to compare themselves in the general context.
The Chief Specialist of the MITA Global Grant Department Ieva Kalpokaitė presented the tool Innovative Vouchers administrated by the Science, Innovations and Technology Agency (MITA), and the Head of the MITA Global Grant Department Mantas Biekša spoke about Inopatent as a tool to protect state support for intellectual property.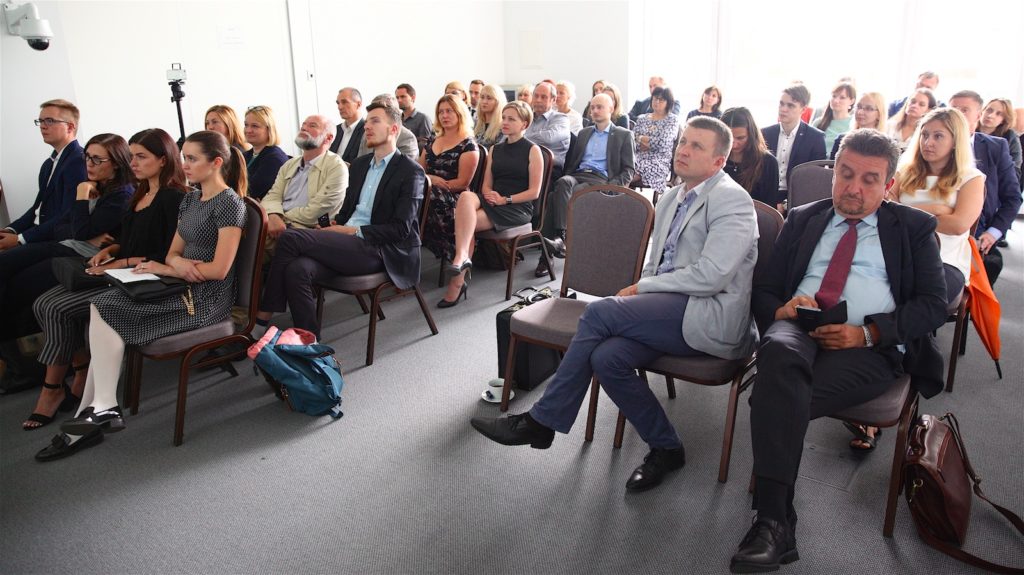 As always, visually and wittily, the Project Manager of the Lithuanian Innovation Center (LIC) Dr. Artūras Jakubavičius presented unexploited possibilities of EU structural funds for clusters. The specialist drew attention of the participants to the fact that the use of such tools as Intelektas LT, Inostažuotė is relatively passive, and cluster coordinators should put more effort to help companies understand where they can participate.
MITA cluster development coordinator Vidmantas Vaitulevičius introduced a new cluster communication and information platform klaster.lt to the Cluster Forum, discussed its benefits and opportunities for each cluster to publish news, events, individually manage contact information of their members, and etc. It was created and administered by implementing MITA coordinated project Promotion and Development of Innovation Networking (InoLink), funded by the European Regional Development Fund. The project is carried out together with a partner – the Lithuanian Innovation Center (LIC).
A guest from Great Britain that visited the Cluster Forum, an investor and founder of Lithuania GB Hon Richard Evans spoke about his experience working with Lithuanian companies and clusters and invited the participants of the forum to actively penetrate the British market.
Dr. Juras Ulbikas, the coordinator of the Photovoltaic Technologies Cluster, shared the story of the success of the cluster. The Executive Director of the Lithuanian Clusters Association Marius Pareščius presented the significant events of the cluster world.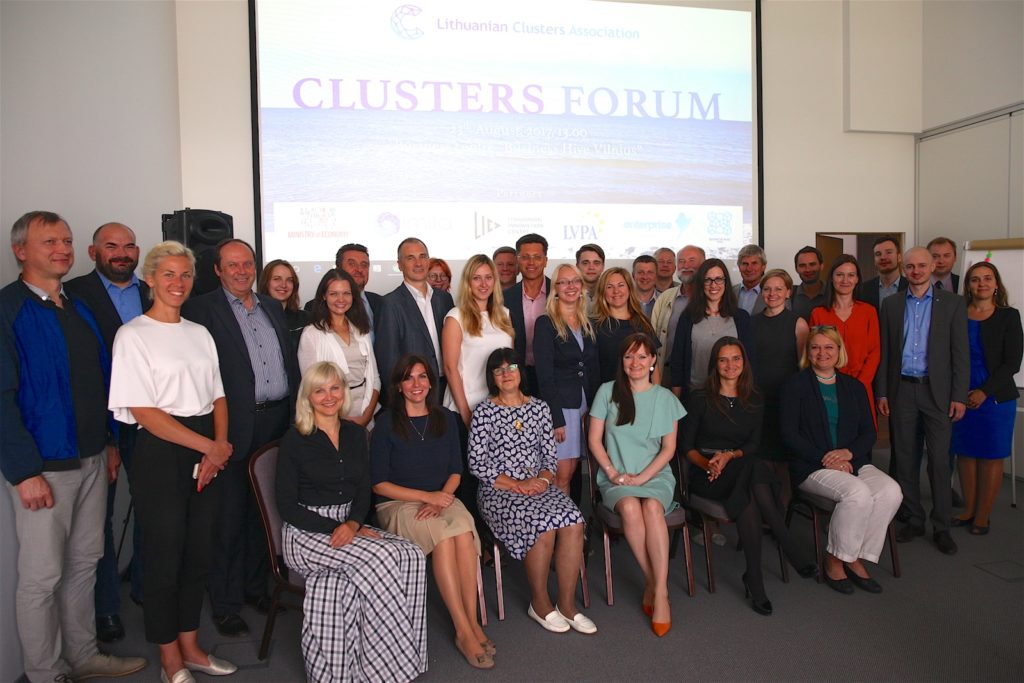 Full photo gallery